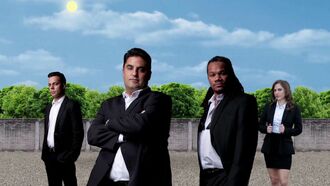 TYT Supreme Court
is a regular segment on the TYT main show. If there's a debate with a report, Jesus will "drop it" (referring to playing the TYT Supreme Court intro) and then a debate will begin.
Ana and Cenk may or may not disagree on a topic. Ties are typically made by Justice Jackson (Jayar Jackson) and if Jayar sides with Ana, Cenk will continue by asking Jesus or whoever happens to be running the soundboard.
Just like real court, TYT Supreme Court segments may or may not include a gavel. When people are ruled "not guilty" , Cenk will say "am I not merciful?".
When the TYT crew cannot agree, sometimes a poll will be put up on TYTNetwork.com.
Community content is available under
CC-BY-SA
unless otherwise noted.